<25px>Instructors25px>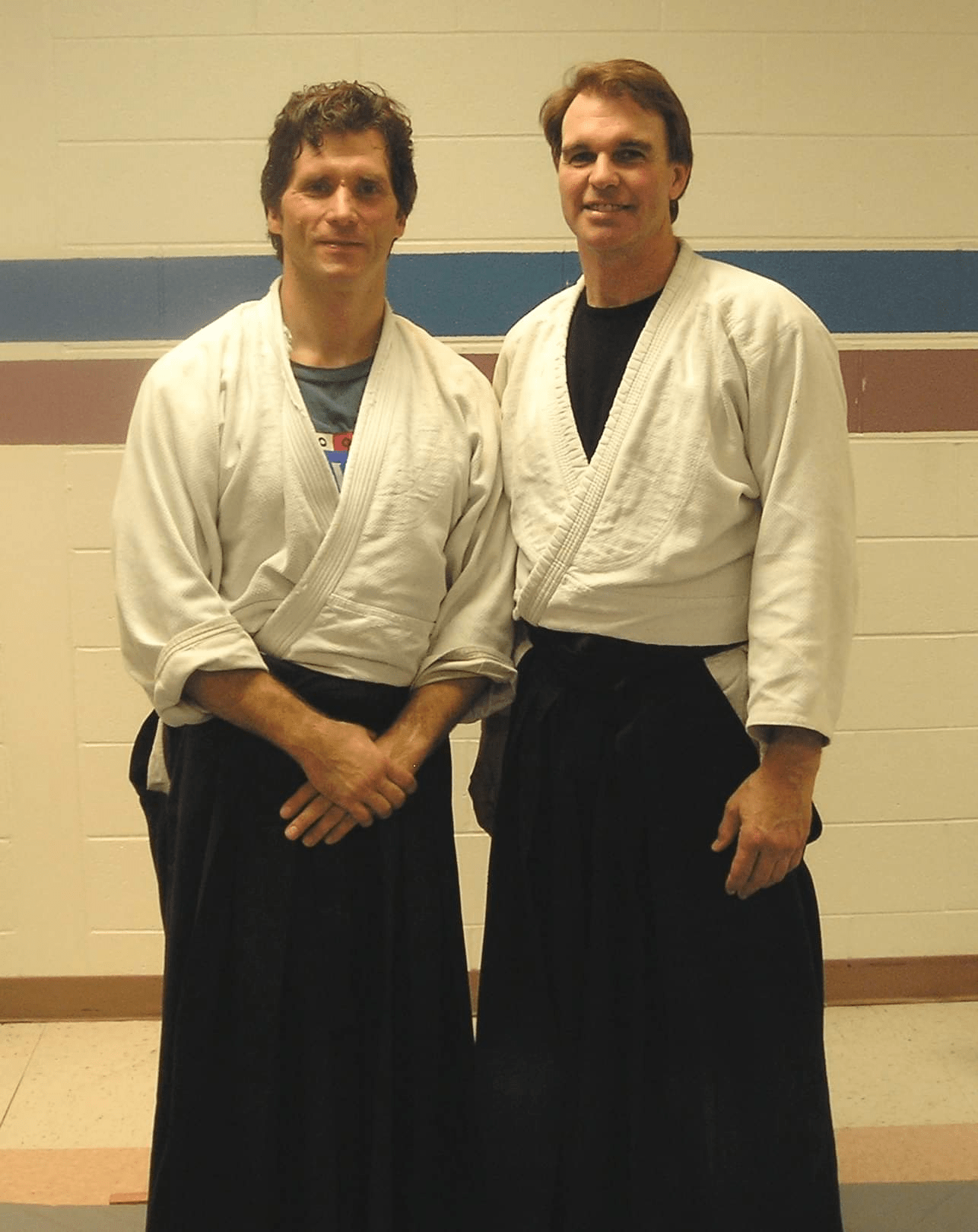 Stefan Pisocki (sandan/fukushidoin) and John Hadfield (nidan/fukushidoin). Stefan and John's black belts are registered both at the Aikikai Honbu Dojo in Tokyo and The United States Aikido Federation.
John Hadfield
John Hadfield began his study of aikido in 1993 under the Rev. Zenko Okimura. He has a background in boxing, wrestling and judo, has practiced several styles of aikido, and has been teaching aikido for more than 20 years. John's classes reinforce the importance of the basic principles of aikido awareness and posture, breathing and relaxing, entering, turning, moving off the line of attack, and taking the attacker's center. He is a Nidan (second degree black belt) and Fukushidoin (certified instructor) through the United States Aikido Federation.
John is also a professional entertainer and dog trainer, and a former circus performer. He is a graduate of the University of Delaware (Russian language) and The Karen Pryor Academy for Animal Training and Behavior.
"The founder of aikido said, 'Always practice aikido in a vibrant and joyful manner.' We try to keep that positive energy, preserving the traditions of aikido in a relaxed atmosphere. People come to Diamond State Aikido to practice hard, learn, and have fun."
Stefan Pisocki

Stefan Pisocki began his aikido studies in 1995. He received his black belt in 2001 and was promoted to Sandan (third degree black belt) in 2014 by Yamada Yoshimitsu Shihan. In 2007, He received the position of Fukushidoin (certified instructor) by the United States Aikido Federation, becoming the first Fukushidoin in the state of Delaware. Stefan's specialty and favorite aspect of aikido is the art of ukemi or receiving a technique.
Stefan is a Registered Dietitian/Nutritionist with a B.S. in Dietetics and an M.S. in Human Nutrition from the University of Delaware. His hobbies are weight lifting, tennis, playing piano, Jeopardy, crossword puzzles and trivia, and trying to be a good example for his son, Jon.
"When I began my formal training, I heard the whispers that my size would prohibit me from mastering aikido techniques (Stefan is a former United States Drug-Free Junior, Tall Class Body Building Champion). I do agree that a smaller person might not have the strength to use as a "bandage" to cover for bad technique. However, I have known from the beginning that if I feel muscular exertion, I am doing something wrong, or at least, I am not doing aikido. The fact of the matter is that you don't need strength, flexibility, endurance or speed to do an aikido technique.
Photos..From a class with guest instructor Henry Smith Sensei, 6th dan Aikikai of Philadelphia



(Photos by Wendy Lapham)
---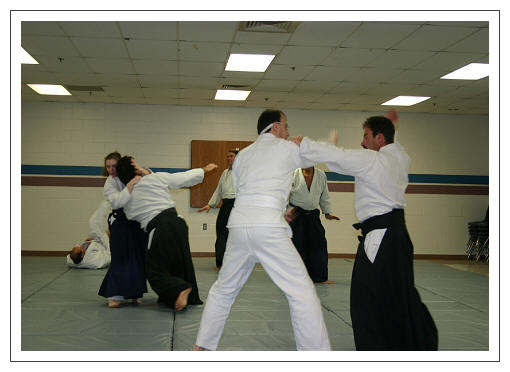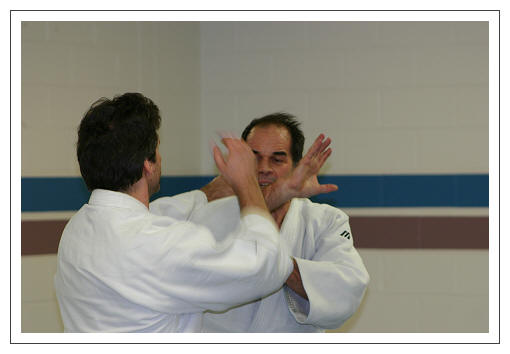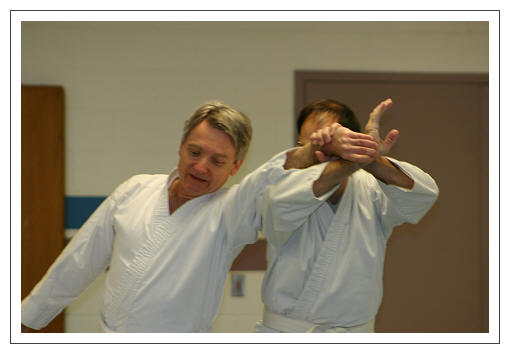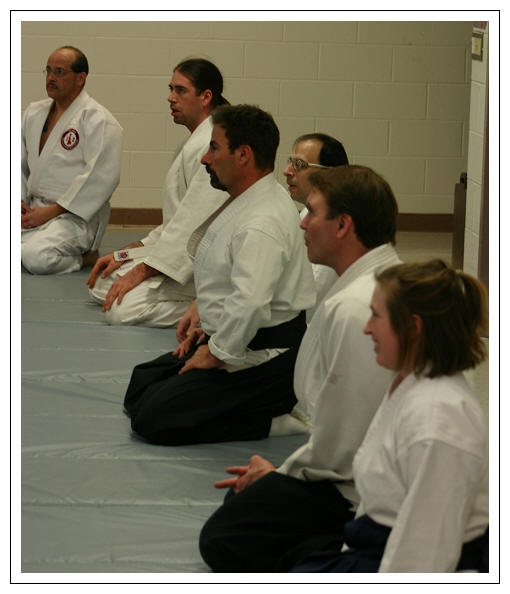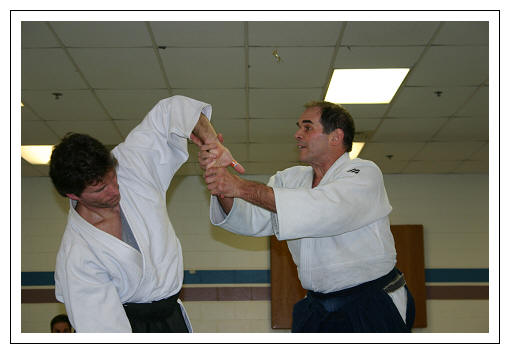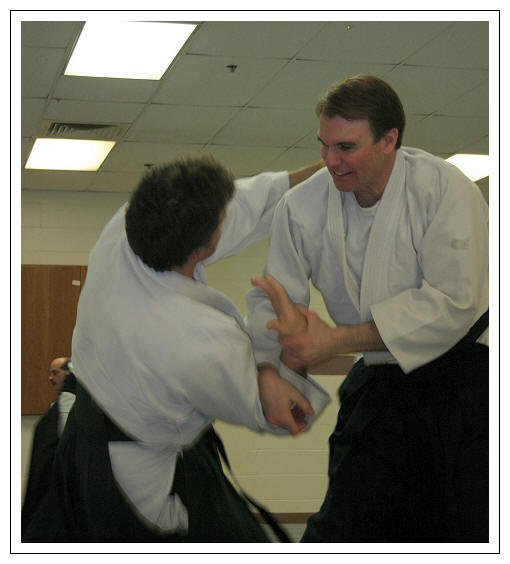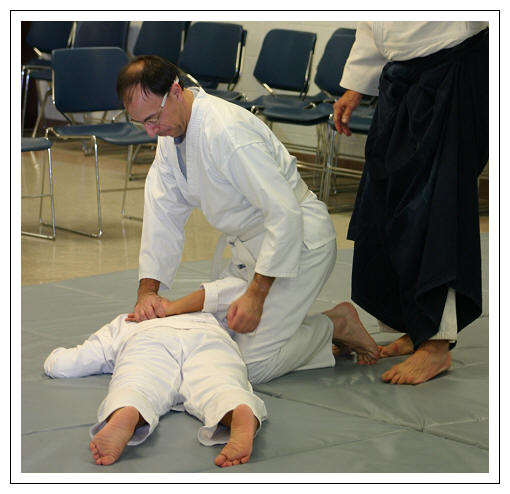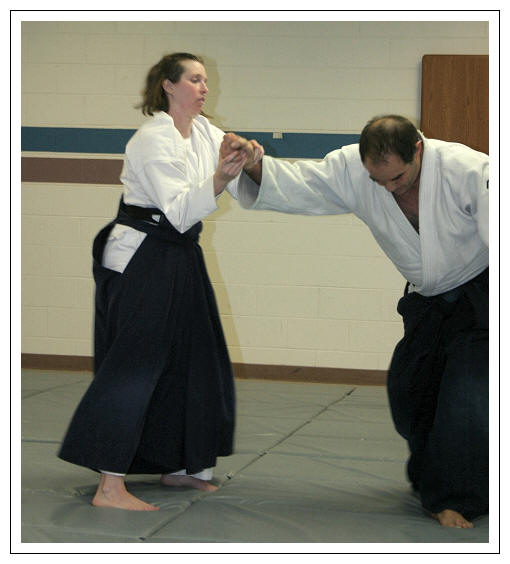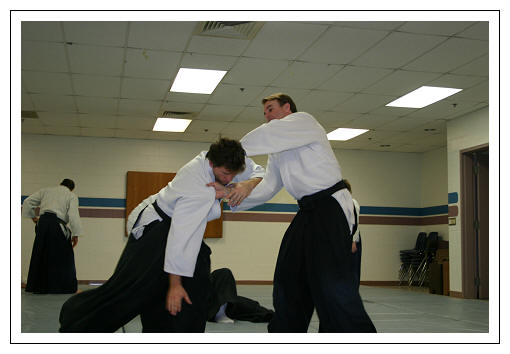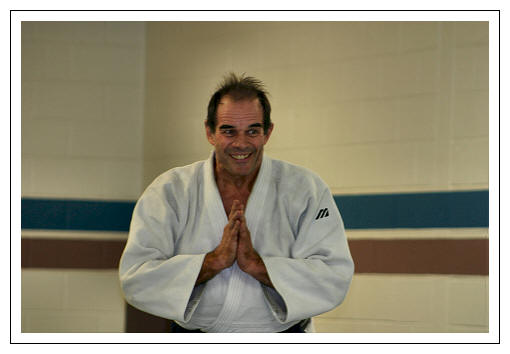 If you watch any professional sports league game, you cannot miss the men and women in black and white stripes who enforce the rules of the game, ensure player safety and even get derided by the fans. In the United States, professional referees work in popular sports such as football, basketball, hockey and baseball predominantly, but may be seen in other sports as well. In some instances, they work part time and have outside jobs. In other cases, they earn significant yearly salaries and work year round. He also thanked
cheap mlb jerseys
the Rams and city of St. Louis on Twitter, adding
cheap jerseys china
that he looks forward to a long
cheap jerseys
and successful career. Gaines, a sixth round pick who made the team. He blew a kiss and waved before returning to the sideline, then posed for a few pictures before starting to look at his phone, and then headed
Robbie Ray Jersey
for the locker room. Drew
cheap nfl jerseys
Brees is a perfectionist and even as he enters his 17th NFL season, his passion and desire to be great is evident on every single snap. And I mean every single snap! He under threw Ted Ginn Jr. on a play action pass deep down the middle of the field that would have been a touchdown during team drills and was furious properly furious. Brees cursed at himself, stomped back to the sidelines and slammed his helmet to the ground. To see that kind of passion and desire in a pre season practice not a regular season game, a play off contest or the Super Bowl was telling. That's why some players are merely good and others, like Brees, are destined for sporting immortality in the Pro Football Hall of Fame. The high standards of Brees aside, there are other weapons. Mark Ingram and Adrian Peterson sharing the load in the backfield is mouth watering if the latter can get somewhere close to his previous best and the receiving corps is still pretty stacked with Michael Thomas, Willie Snead and Brandon Coleman in the line up. The Saints will continue to score points at a good clip in 2017. The not only have to deal with their usual issues on defense, but more worrisome is the offense sputtered against the Vikings. The usually high scoring unit managed just four field goals before scoring a touchdown late in the game. Quarterback Drew Brees threw for 297 yards and a touchdown, but he never looked
cheap nhl jerseys
in rhythm and seemed
cheap nfl jerseys
to miss departed wide receiver Brandin Cooks (now with the Patriots) and Willie Snead, who has been suspended the first three games of the season for violating the league's personal conduct policy. Dallas, you stop that run and it one of the keys to getting after these guys, Broncos nose tackle Domata Peko said. an attitude, man. It all of us. It a whole defensive effort. rushed for 1,631 yards in 2016, the
cheap nfl jerseys
most by a rookie in more than three decades. He rushed for a 104 yards in a season opening win over the Giants last week. His previous career low rushing performance was 51 yards, which came in his NFL debut. The Coast Guard is searching a wide area for the 21 foot vessel carrying Corey Smith, a Detroit Lions free agent defensive end and former North Carolina State University player, and Marquis Cooper, an Oakland Raiders linebacker. Will Bleakley and Nick Schuyler, both former University of South Florida players, were also aboard. Everyone jumped off the Kizer bandwagon after the Combine. Not sure why. The analysts
Curt Schilling Jersey
said he "underwhelmed," but several of the sources I spoke with said he actually threw the ball pretty well. Having grown up just a few
mickey mouse silhouette
miles from Cleveland, there's a fun connection here too. A pro style QB in college and a big 6 4 frame built for the AFC North, I like Kizer for the Browns more than Deshaun Watson if both are still on the board. I like Trubisky to Cleveland more than both of them, but I think he's off the board by 12. "The NFL announced yesterday that in the interest of public safety in light of the continuing state of emergency," the NFL said in a press release Wednesday morning. "The league, in consultation with state and local officials as well as both clubs, would not play an NFL game in South Florida this week. Our thoughts and prayers are with everyone in the impacted area.".
Contact Us
---
Diamond State Aikido
PO Box 1001
Newark, DE 19715