<25px>Instructors25px>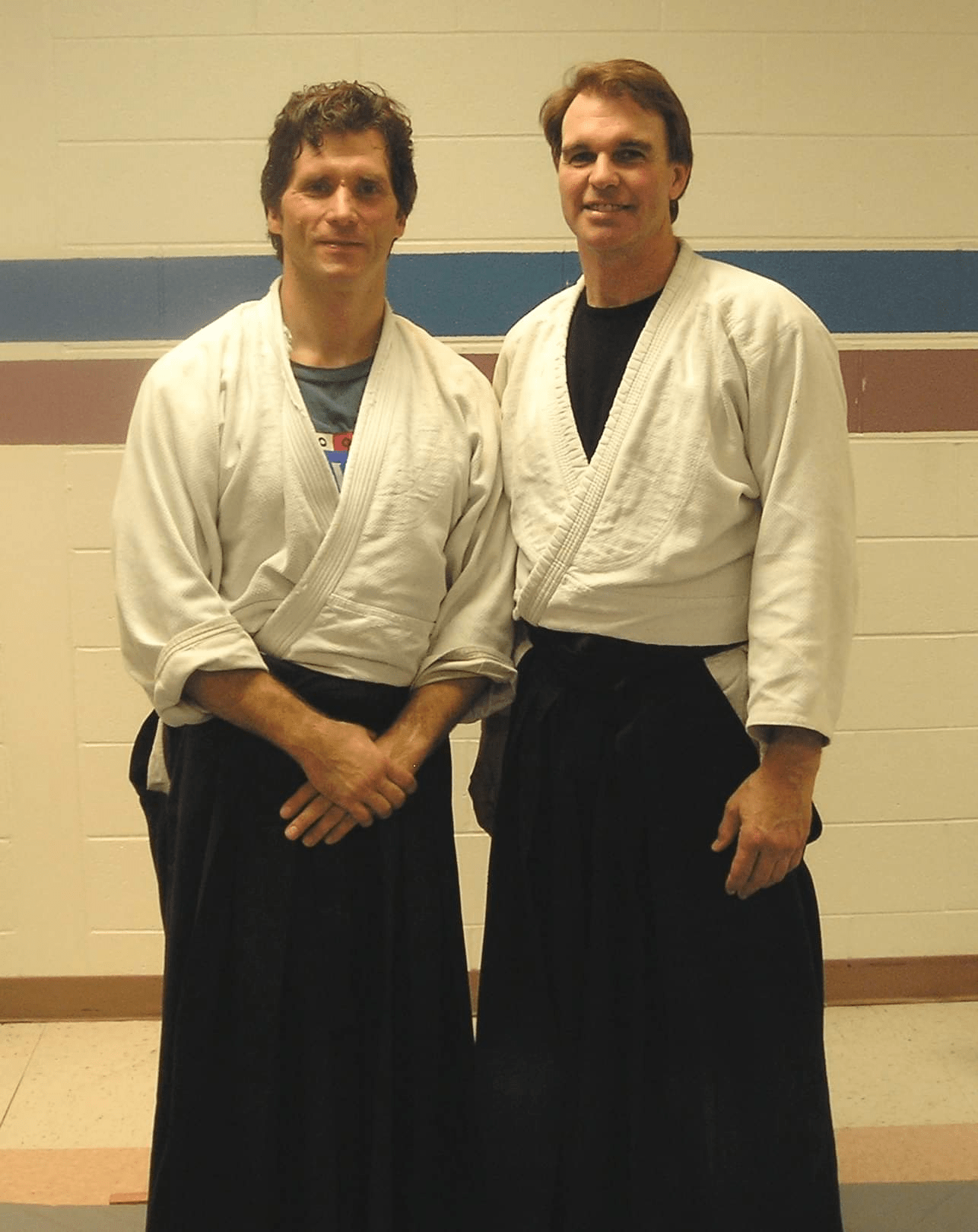 Stefan Pisocki (sandan/fukushidoin) and John Hadfield (nidan/fukushidoin). Stefan and John's black belts are registered both at the Aikikai Honbu Dojo in Tokyo and The United States Aikido Federation.
John Hadfield
John Hadfield began his study of aikido in 1993 under the Rev. Zenko Okimura. He has a background in boxing, wrestling and judo, has practiced several styles of aikido, and has been teaching aikido for more than 20 years. John's classes reinforce the importance of the basic principles of aikido awareness and posture, breathing and relaxing, entering, turning, moving off the line of attack, and taking the attacker's center. He is a Nidan (second degree black belt) and Fukushidoin (certified instructor) through the United States Aikido Federation.
John is also a professional entertainer and dog trainer, and a former circus performer. He is a graduate of the University of Delaware (Russian language) and The Karen Pryor Academy for Animal Training and Behavior.
"The founder of aikido said, 'Always practice aikido in a vibrant and joyful manner.' We try to keep that positive energy, preserving the traditions of aikido in a relaxed atmosphere. People come to Diamond State Aikido to practice hard, learn, and have fun."
Stefan Pisocki

Stefan Pisocki began his aikido studies in 1995. He received his black belt in 2001 and was promoted to Sandan (third degree black belt) in 2014 by Yamada Yoshimitsu Shihan. In 2007, He received the position of Fukushidoin (certified instructor) by the United States Aikido Federation, becoming the first Fukushidoin in the state of Delaware. Stefan's specialty and favorite aspect of aikido is the art of ukemi or receiving a technique.
Stefan is a Registered Dietitian/Nutritionist with a B.S. in Dietetics and an M.S. in Human Nutrition from the University of Delaware. His hobbies are weight lifting, tennis, playing piano, Jeopardy, crossword puzzles and trivia, and trying to be a good example for his son, Jon.
"When I began my formal training, I heard the whispers that my size would prohibit me from mastering aikido techniques (Stefan is a former United States Drug-Free Junior, Tall Class Body Building Champion). I do agree that a smaller person might not have the strength to use as a "bandage" to cover for bad technique. However, I have known from the beginning that if I feel muscular exertion, I am doing something wrong, or at least, I am not doing aikido. The fact of the matter is that you don't need strength, flexibility, endurance or speed to do an aikido technique.
Photos..From a class with guest instructor Henry Smith Sensei, 6th dan Aikikai of Philadelphia



(Photos by Wendy Lapham)
---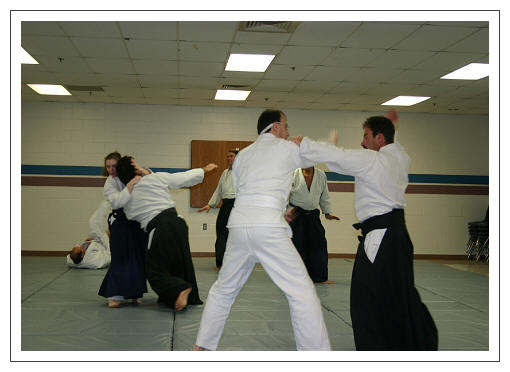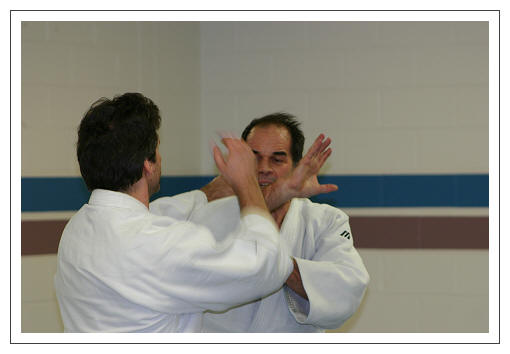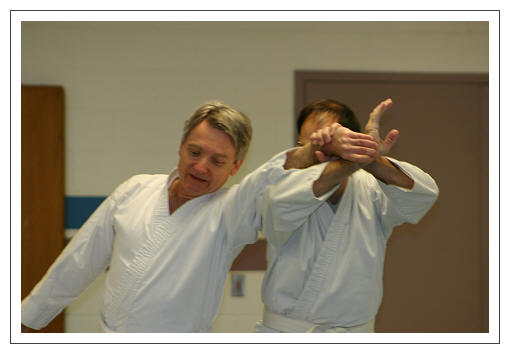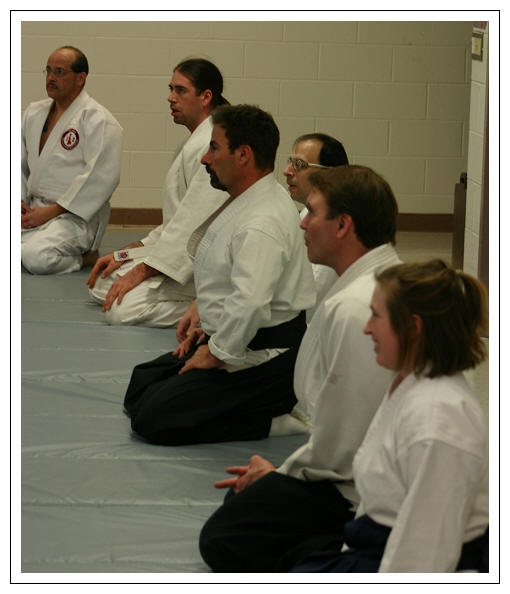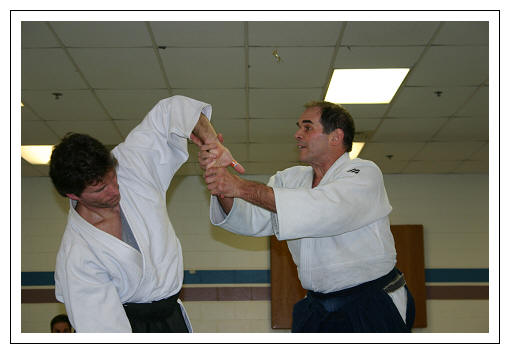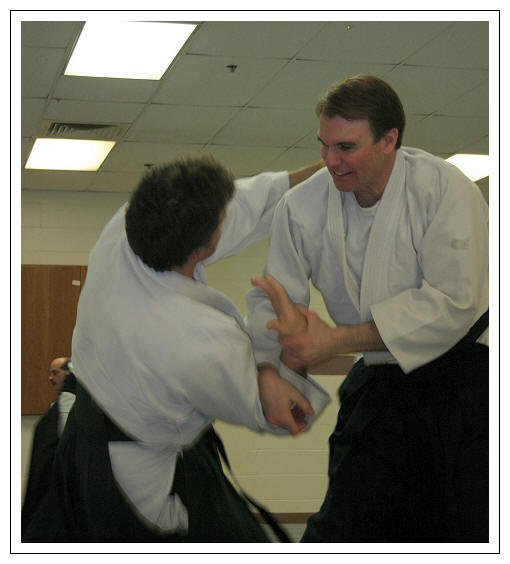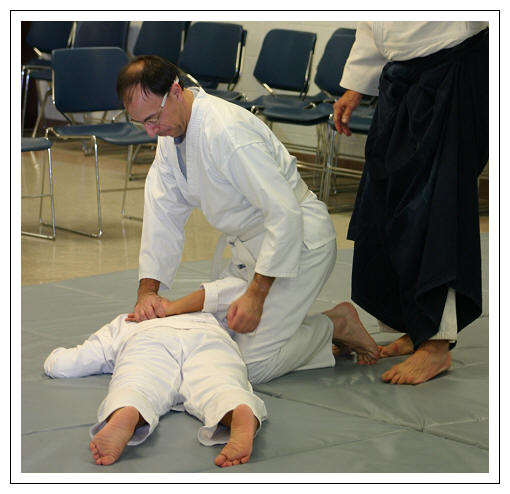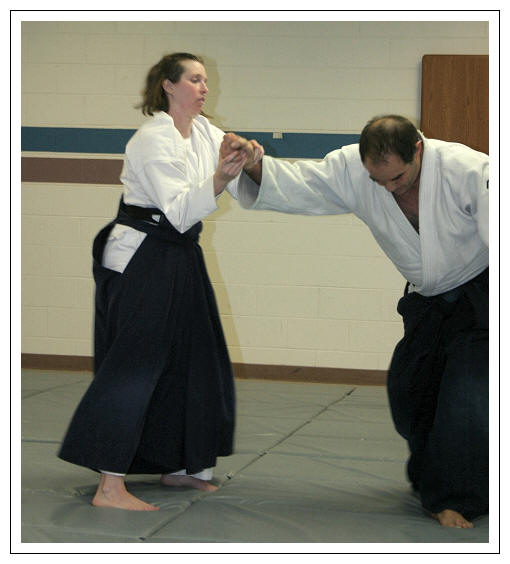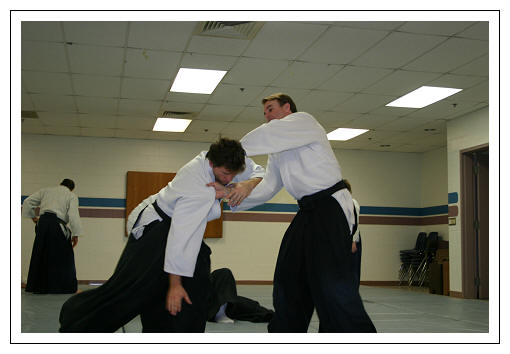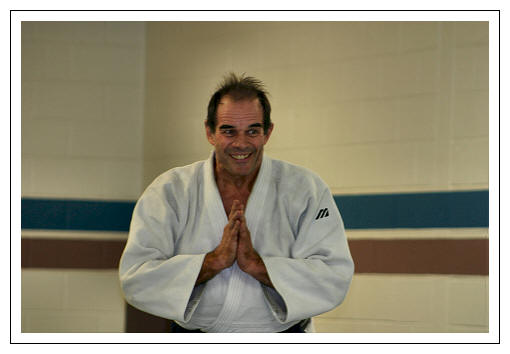 Contact Us
---
Diamond State Aikido
PO Box 1001
Newark, DE 19715